GROUPS ARE WELCOME
There is so much to do in and around Montrose, Colorado! Meadows of San Juan RV Resort is the perfect location for Groups of any size. RV Rally Groups & Clubs are welcome, as well as travel groups, family reunions, and celebrations of any size.
Our Event Center can seat up to 100 and use of a commercial Kitchen is available.
Call 970-249-6382 to see our Rates and more information.
Our facilities are great for reunions, family gatherings, bands, dancing, celebrations of all types, or simply a group of friends traveling together to take in all Colorado has to offer. Discount pricing may apply depending on the size and needs of your group.
Special Birthday packages are available for campers and locals alike.
Please call 970-249-6382 for specifics.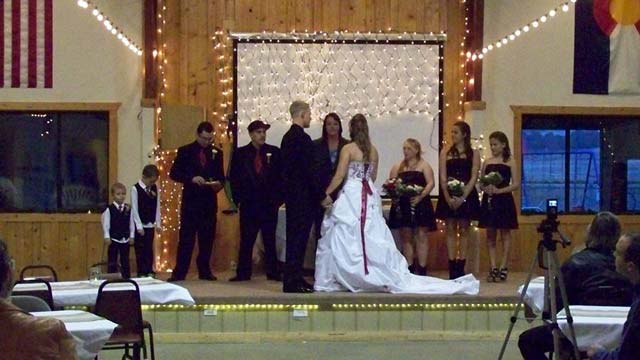 EVENT CENTER INTERIOR
Wedding held at the San Juan RV Resort Event Center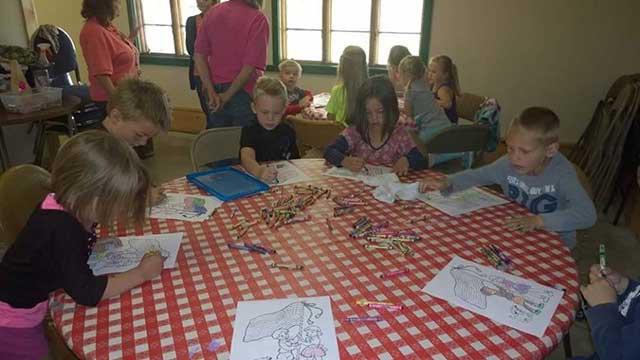 EVENT CENTER INTERIOR
Activities and Crafts are held at the Event Center.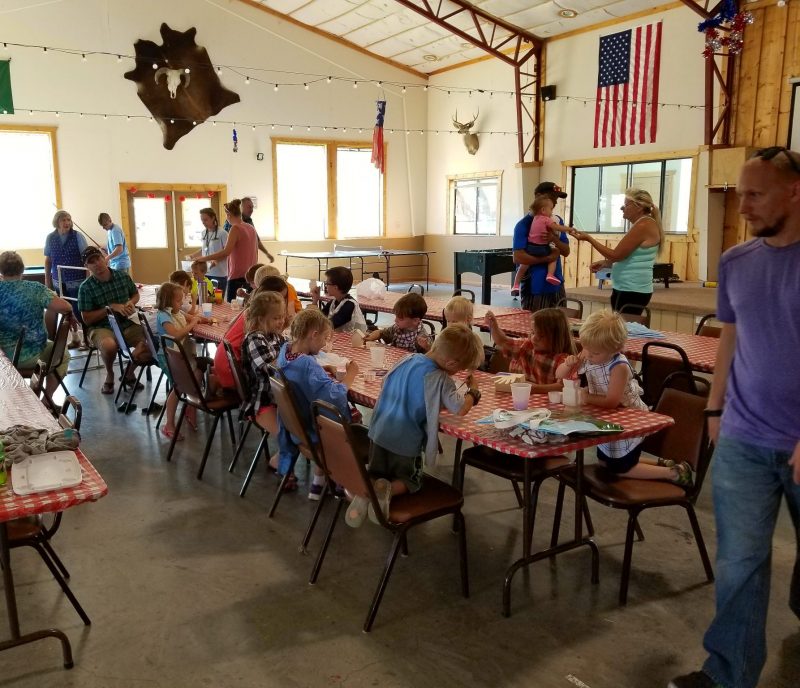 EVENT CENTER INTERIOR
Plenty of room for meetings, games and celebrations.